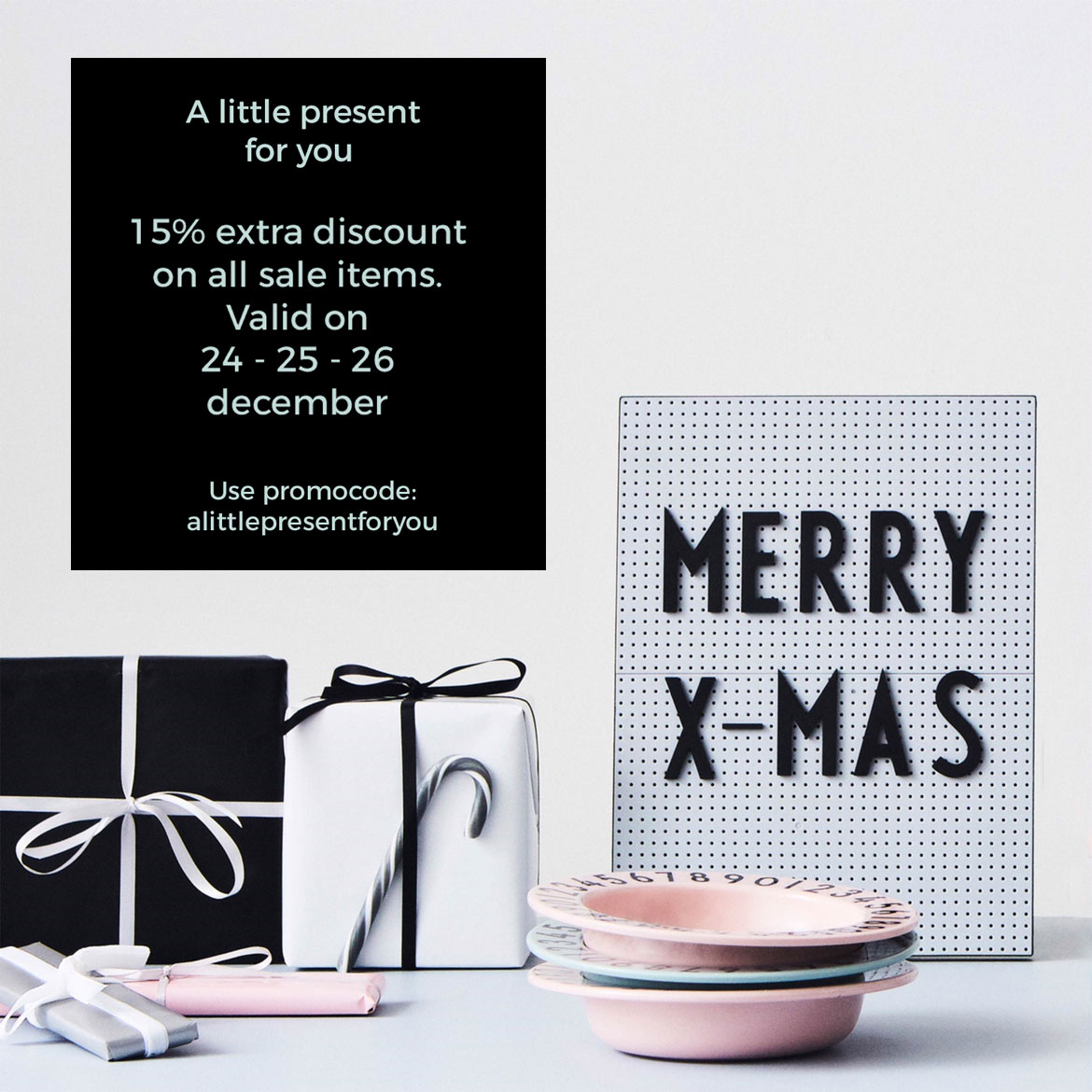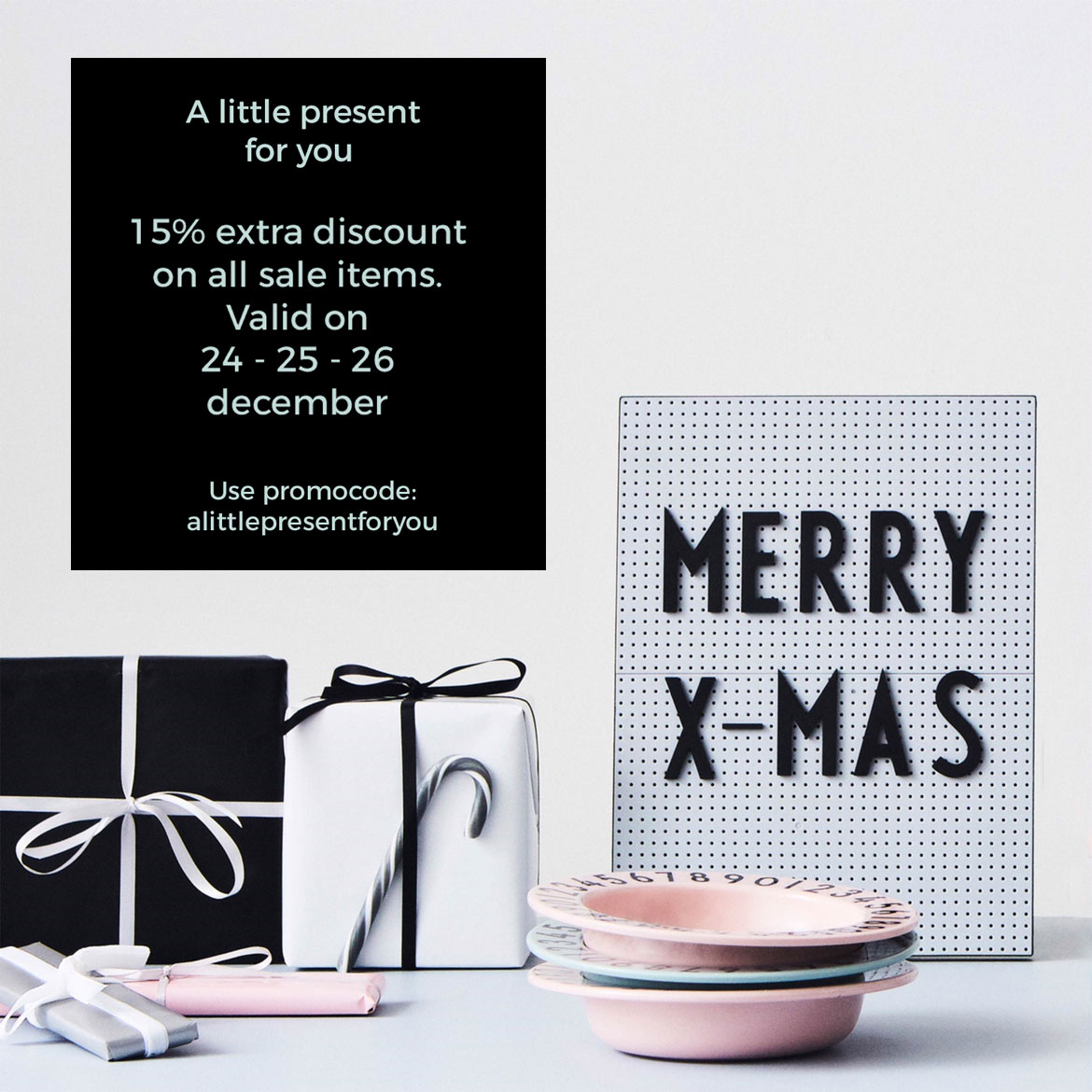 We hebben een kadootje voor je. Je ontvangt namelijk gedurende kerstavond, 1e en 2e kerstdag 15 % EXTRA korting op alle sale items! Gebruik bij het afrekenen de code alittlepresentforyou.
Nog even de voorwaarden op een rij:
– Alleen geldig op sale items;
– Lifestyle, zomer- en basiscollecties, Barts, laarzen van En Fant en Bergstein en Mockies en Donsje zijn uitgesloten;
– Niet geldig op reeds geplaatste bestellingen en andere kortingen;
– De code is alleen geldig tijdens de kerstdagen.
During christmas, you receive an EXTRA 15% discount on all sale items. Use the promo code alittlepresentforyou.
Terms and conditions:
– Only valid on sale items;
– Lifestyle, summercollections and basics, Barts, En Fant and Bergstein boots, Mockies and Donsje are excluded;
– Not valid on already placed orders and other discounts;
– The code is only valid on 24, 25 and 26 December.